Who We Are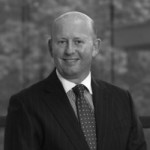 Established in 2013 by David Wilson, DFW Associates is an independent recovery and insolvency practice. David has over 36 years experience as an insolvency practitioner, operating a successful practice of his own for 19 years, following a period as a partner in an international firm. He went on to merge his practice with a larger national business taking a role as a Regional Managing Partner and latterly Senior Partner for the North East region.
He founded DFW Associates having recognised a need for a bespoke independent advisory practice that could offer a depth of knowledge and experience, combining a more affordable and personalised service than offered by the national firms. DFW Associates is now a well established practice in Leeds although also operating on national and international assignments.
Our Ethos
We aim to find the best possible solution for all clients in the most effective and timely manner possible, with any process or solution taking all stakeholders into account and ensuring all rights are respected. We always aim to breath new life into your business and lead it towards financial recovery wherever possible. Time is always of the essence and the sooner we can help the greater chance we have of reaching a positive outcome for all parties.